Air Conditioning for Hospitality Premises
At Bristol Air Conditioning, we design, supply, install and maintain AAA+ efficiency rated air conditioning units to the hospitality industry.
With summers becoming increasingly hotter in the UK, there is a growing expectation from staff and customers for shops, cafes, hotels, restaurants and other similar premises to have air conditioning.
Whilst many businesses own a traditional fan, these are very inefficient at cooling and on the hottest days, simply result in warm air being circulated around the room.
A modern air conditioning unit is extremely economical to run and with both heating and cooling options, can keep your building at the optimum temperature all year around.
We understand the unique challenges faced by the hospitality industry and provide a service to match, with a team of expert engineers who have worked with businesses including: 
Pubs and bars
Restaurants
Barbers and hairdressers
Nail salons
B&Bs
Hotels
Our team appreciates the critical nature of keeping your shop doors open for business, which is why we work with you to install your AC unit at a time that results in minimum disruption to you and your customers.
Improve Staff & Guest Satisfaction
Having a cool and comfortable space will no doubt have a positive impact on the satisfaction of both your staff and customers.
In addition to temperature control, modern air conditioning units offer a number of features that will improve the feel of your premises.
Low Running Noise – Modern units are almost silent whilst running, meaning they won't disrupt or distract your guests and staff.
Low Maintenance – With low maintenance requirements, you won't be disrupted by regular visits from engineers. 
Minimal Disruption Installation – Air conditioning can be installed with minimal disruption and our team are sure to protect your furnishings during installation.
Better Air Quality – The advanced filtration system removed allergens and pollutants, improving the air quality within your premises.
Aesthetics –The sleek and innovative design means that the unit won't look out of place.
What's more, the initial investment in air conditioning often pays for itself over time as a result of efficiencies which means lower energy bills; giving you extra funds to invest in your business.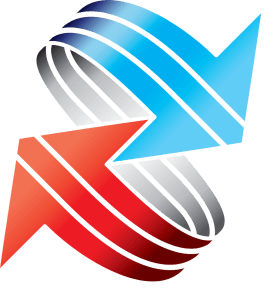 Arrange a Free Site Survey
One of our friendly team will visit your premises to determine the best suited unit for your space
Types of Air Conditioning Unit
We work with the best air conditioning brands in the business to offer a range of different units suitable for any hospitality premises.

The most popular type of unit is the wall mounted unit due to its versatility, ease of installation and placement allowing for equal distribution across the room. However, in certain situations a ceiling mounted or floor mounted unit may be a better option.
Whether it's wall mounted, ceiling mounted or floor mounted, our engineers will assess your space before making a recommendation on the type of unit based on your needs and your budget.
Commercial Air Conditioning
Commercial Air Conditioning
Promote a comfortable working environment for employees all year round with a small commercial Air Conditioning system.
Learn More
Air Conditioning for Home
Air Conditioning for Home
Promote a healthy and comfortable environment in your home with consistent temperatures.
Learn More
Do I need planning permission?
In most cases, you will not need planning permission to install an air conditioning unit. However, there may be exceptions where the premises is a listed building.
How often will the air conditioning unit need servicing?
We highly recommend at least 1 service per year to ensure that your air conditioning unit continued to run efficiently. This will also allow the engineer to fix any issues which could result in a breakdown if left unchecked.
Will I need to close for installation?
At Bristol Air Conditioning, we can work around your schedule to find a suitable time to install the unit which ensures minimal disruption. In most cases, you won't need to close the entire premises when the unit is being installed.