Your body must be kept at an optimum temperature throughout the night in order to get a deep and restorative rest. If you often find yourself restless and groggy it could be down to your body's exhaustion from trying to regulate your body temperature.
The installation of an air conditioning unit can help to keep your bedroom at a cool, constant temperature and promote a restful night's sleep. The advanced filtration system also works to replenish the clean air supply inside the bedroom and remove any allergens that could cause respiration issues. Most modern units operate in quiet mode throughout the night, keeping fan noise to a minimum and ensuring you get a peaceful and comfortable sleep.
At Bristol Air Conditioning, we provide a complete air conditioning service for domestic customers including installation and servicing & repairs.
Most people associate air conditioning with hot summers and turn automatically to radiators or electric heaters during the cold winter months. But what many people do not know is that an air conditioning system can also be used as a heat source.
This dual setting makes investing in an air conditioning unit a great option for homes in the UK and is especially beneficial for home workers who are based in a dedicated room within their house. These systems deliver controlled warmth quickly and efficiently to targeted spaces without the need to turn on the central heating and is a great way to conserve energy.
Installing an air conditioning system is a big investment but over time can actually lower your energy consumption and ultimately save you money on your utility bills.
This is because of the efficient way in which modern air conditioning systems work, using the air outside to heat or cool a space, all while using less power than other heating or cooling systems. The units we supply are rated at A+++ for efficiency in cooling mode, which means that only a quarter of the power comes from the power source while three quarters comes from the air outside.
Investing in an air conditioning system and routine air conditioning servicing is therefore a more efficient energy solution and could see you making significant savings on your energy bills.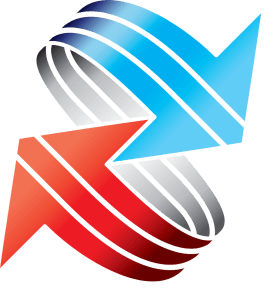 Arrange a Free Site Survey
One of our friendly team will visit your premises to determine the best suited unit for your space
Which Air Conditioning Unit is Best for my Home?
The most common type of air conditioning system fitted in the UK is a wall mounted split system, neatly installed on the wall so as not to obstruct daily life. This sleek type of system is best for smaller spaces such as bedrooms or home offices and operate quietly so as not to distract you while they heat or cool.
Every home is different and so there are a range of solutions to suit every style of space, from floor mounted systems to ceiling cassettes. Our free site survey means our expert surveyor can accurately recommend the best type of system for your home.
Servicing / Repairs
From health-checks to fault diagnosis, we can ensure your Air Conditioning system is operating at optimum standard.
Learn More
Commercial Air Conditioning
Commercial Air Conditioning
Promote a comfortable working environment for employees all year round with a small commercial Air Conditioning system.
Learn More